Fully customized designs for your business
ORDSIGN strives to perfectly represent the expertise of Fitness and well-being professionals through websites at their fair value.
A Simple + Effective Process
After our discovery call where I was able to learn more about your business and your objectives, I am embarking on the research phase. I begin to think about a strategy for your site, analyze your competitors, and create inspirational boards related to your brand identity.
During this phase, I first try to create the site map of the website, then draw its structure of it on paper. Once the drawings are finished I create wireframes on Figma to present them to you and validate them together before moving to WordPress. This is the stage that will bring our project to life.
Once the wireframes have been validated, I will start designing on WordPress and do all the necessary manipulations to make your website perfect. We make the adjustments together and finally your website is ready to be put online. I remain available for 1 month if you need my help on WordPress.
Design and redesign of your
My mission is to gather all my skills in Web Design and UX/UI Design to help you create a unique website that looks like you and follows your brand identity.
I am committed to designing a modern and strategic website that converts your ideal client.
A fully designed website for YOU
5 – 8 pages
UX/UI strategies specially designed for you and your needs
Optimized design on all screens (computer, phone, tablet)
Basic SEO optimization
Shared Figma wireframes
Auto-saving implementation
Support one month after the website is online
An explanatory video about how to use WordPress
For blogs, 3 articles are published
Publishing the website online
Possible to split the payment in 2 or 3 payments.
INSTAGRAM BIO LANDING PAGE
website MAINTENANCE and updates
PROFESSIONNEL COPYWRITER
Few plugins (translation)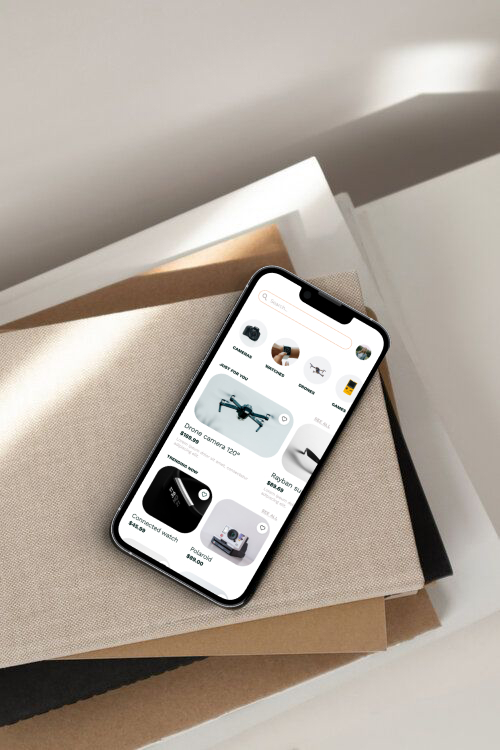 Design and redesign of your
I help you in designing or redesigning part of your mobile application or in its entirety.
For this, a very special work process applies.
The finished designs (Figma file)
Le Design System (color palette, typography selection, images, icons, etc)
UX/UI strategies specially designed for you and your needs
The site map and wireframes
Shared Figma file
You want great things for your business. You are not afraid to appear in the 30 under 30 list. You give yourself all the means necessary to raise your business to the highest possible level.
You see creating your website as an investment to develop your brand identity, stand out and show the world who you are, what you have to offer and your expertise.
You think "alone we go faster, together we go further." By delegating the creation of your website to ORDSIGN, I would take care to listen to all your needs and your vision to bring to life a website that you will be fully proud of.