Eva is the creator of NooN agency and specialized in organizing events. Eva mainly offers services for weddings, birthdays, and baptisms and is committed to making these moments unforgettable.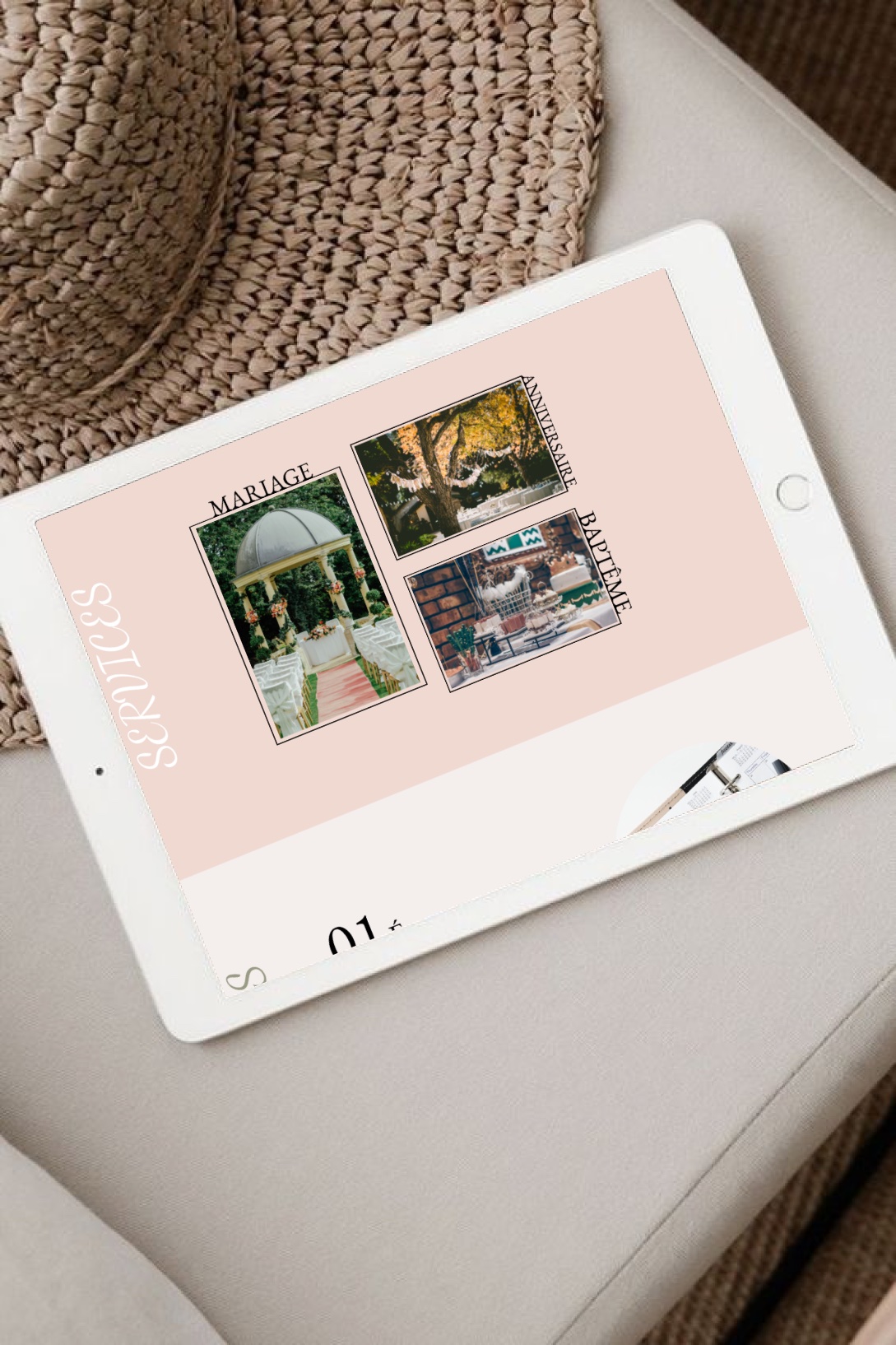 When Eva contacted me she only had an online portfolio on a dedicated website but wanted to be more professional, to make her portfolio on a platform that she belongs to and not depend on other platforms.
It was important for her that in choosing an event planner her prospects have all the information about her and her company.
Eva wanted a website that represents her brand identity and that her clients choose her for her personality and values.
The challenge in designing this website was to convey emotions to users thanks to Eva's brand identity and the values she supports.
Ready to take your business to the next level with a website that converts?
Let's talk about your project!